Our Advantages
We deliver restaurants and other meal providers a complete website solution. You may optionally integrate an online ordering system, enabling you to put your entire menu online on your own website. It starts simply with our fully responsive and custom designed website just for you..
Customer Support
We believe there are a minimum of two requirements for success in the restaurant industry: remarkable food and great service. We intend to follow your example with an amazing product and great customer support. Our pledge:
Quickly and efficiently solve all your support requests
Continually improve our model
Release new styles and themes so your website always looks fresh

Search Engine Optimization

Our websites are built for enhanced search engine optimization (SEO) to increase your page ranking using search engine friendly themes and URLs and the ability to specify certain keywords in multiple areas of you page.
Define your own page URLs for pages on your site.
Create the title that displays in the browser's tab and is included in the META Title tag hidden on the page.
Provide a description for the META Description tag hidden on the page that describes the purpose of that page.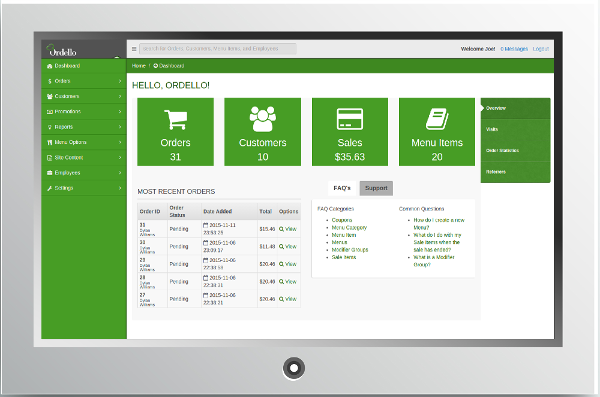 Manage Your Website With Ease
Need to change something quickly? Simply login to your own web based control panel and change it. Changes are immediately reflected on your site.